LUBESAFE used Oil analysis service

REACH OPTIMAL LUBRICATION PERFORMANCE
Today's maritime business focus increasingly on uptime gains and preventive maintenance. Comprehensive and consistent testing and analyzing of your vessel's used oil helps you identify potential maintenance savings.
As a consequence UniMarine in cooperation with one of the most well reputed and experienced marine laboratories have created the LubeSafe used oil analysis service.
A user friendly analysis service that enables you to: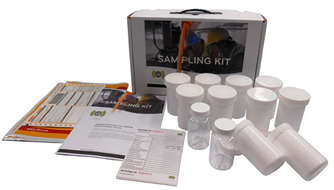 Be aware of changes in the oil/engine condition through early warnings
Use test and alert limits based on realistic limits
Base your decisions on enhanced comments including recommended remedial action
Extend oil life and reduce costs
Indentify wear and thereby reduce components and maintenance costs
Prevent unplanned maintenance/downtime
Compare oil properties and wear metal results for similar/different engine types
Detect leaking fuel pumps/injectors
Reduce possible spares failure in hydraulic systems
DEDICATED WEBSITE & RECOMMENDATIONS
The LubeSafe website gives you fast and easy access to the reports, results and recommendations. The reports are easy to read and understand at a glance. Furthermore LubeSafe website enables you to quickly share information, tasks and assignments between fleet superintendents and on board crews.
Our experienced marine engineers will make recommendations to improve your oil and machinery operations while the comprehensive data and swift reporting analysis results allow you to take the appropriate preventive maintenance actions in a timely manner.
| LABORATORY TEST | UNITS | TEST METHOD | MACHINERY SYSTEM |
| --- | --- | --- | --- |
| Kinematic Viscosity @ 40°C | cSts | IP71 | All |
| Kinematic Viscosity @ 100°C | cSts | IP71 | All |
| Water | % Volume | In House | All |
| Soot / Insolubles | % Weight | FTIR | Engine |
| Flashpoint | °Celcius | IP35 | Engine |
| Acid Number | mgKOH/g | IP139 | Non Engine |
| Base Number | mgKOH/g | IP276 | Engine |
| ISO code | 4/6/14 mms | ISO4406 | Hydraulic |
| PQ index | /2ml | PQ Analex | Engine & Gearbox |
| Barium | ppm | ICP D5185 | All |
| Calcium | ppm | ICP D5185 | All |
| Magnesium | ppm | ICP D5185 | All |
| Phosphorus | ppm | ICP D5185 | All |
| Zinc | ppm | ICP D5185 | All |
| Boron | ppm | ICP D5185 | All |
| Sodium | ppm | ICP D5185 | All |
| Lithium | ppm | ICP D5185 | All |
| Aluminum | ppm | ICP D5185 | All |
| Chromium | ppm | ICP D5185 | All |
| Copper | ppm | ICP D5185 | All |
| Iron | ppm | ICP D5185 | All |
| Lead | ppm | ICP D5185 | All |
| Tin | ppm | ICP D5185 | All |
| Molybdenum | ppm | ICP D5185 | All |
| Nickel | ppm | ICP D5185 | All |
| Titanium | ppm | ICP D5185 | All |
| Silver | ppm | ICP D5185 | All |
| Manganese | ppm | ICP D5185 | All |
| Vanadium | ppm | ICP D5185 | Engine |