Accreditations

BS EN ISO 9001:2015
Download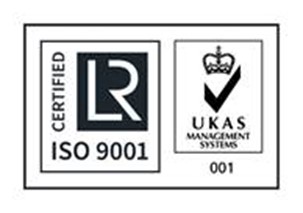 Quality Policy Statement
The Quality Policy of Unimarine Pte Ltd was written by the members of the organisation and thus reflects the culture of the organisation. The Quality Policy guides all employees to be committed to continually improving the effectiveness of the quality management system and provides the framework for establishing and reviewing the quality objectives of the organisation.
The Quality Policy is readily available, understandable to all in the organisation and reviewed for continual suitability. The Quality Policy is available to external interested parties upon their official request.
The "Unimarine Pte Ltd" Quality Policy Statement:
Unimarine Pte Ltd works to understand, meet and exceed the specific needs and expectations of their clients, stakeholders and other interest parties within their extensive portfolio of quality principals.
Unimarine Pte Ltd strives through traditional and electronic means to be in constant and effective contact with principals and suppliers thus providing timely and efficient service to its clients and partners.
Unimarine Pte Ltd furnishes its principals with the original enquiry and the customer with the original quotation thereby ensuring maximum transparency and value for money.
Unimarine Pte Ltd represents many blue-chip principals operating in the marine industry today. The quality of the principal is determined by quality of the product, quality of the service and demand in the local market for the product.
Unimarine Pte Ltd ensures continuous improvement of product lines and service provided through active customer feedback and always in compliance with applicable Rules and Legislations.
Unimarine Pte Ltd is committed to establishing Quality Objectives and continuously reviewing these objectives in order to comply and to continuously improve the effectiveness of the Quality Management System.
Unimarine Pte Ltd conducts itself in the most professional manner possible adhering to the International Quality System Standard ISO 9001:2015.