Marine Lubricants
Wherever You Sail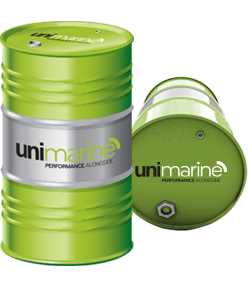 Unique 24/7 Technical Care:
the UniMarine Charter

A Technical Team of Experts
who cumulate long experience in shipping on board and on shore and lubrication expertise and deep knowledge,
UniMarine Technical advisors base their recommendations
solely on proven experience and are always driven by shipping industry best interest,
Unimarine technical approach is Independent, proactive and forward thinking,
driven solely by customer care and owners' assets protection,
Our Technical team principle is to focus on preventive maintenance
in order to minimize our partners costs of operation,
UniMarine also focuses on cost efficiency
by devising for your vessels consumption of lubricants optimization programs and implementing such with you,
UniMarine experts focus in optimizing engines and on board equipment performance
via an improved lubrication process,
Training is at the core of UniMarine
both in house and as a permanent support to Owners and Managers: we are happy to organize training sessions on board and on shore as per our business partners requirements,
LUBESAFE Technical Services
are supported by widely experienced marine engineers which are conveniently training crews and on shore personnel in obtaining the maximum value out of such services.
As a stakeholder of our shipping community UniMarine team share the same values
of reliability,trust and long term commitment which make the LUBESAFE technical experts your daily partners in order to protect the integrity of your vessels key equipment.
It is all about Shipping!